Mr. Simon Tomkins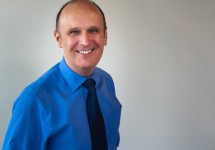 Simon is from the UK and has over 20 years of music industry experience as a professional guitar teacher and session musician. His work has covered live, studio-based band and theatre work and recording sessions for film, television and radio. In 2016 Simon performed in the Queen and Ben Elton Musical 'We Will Rock You' and has made appearances at the Dubai Jazz Festival.
Simon has attained his Trinity ATCL Teaching Diploma and Grade 8 Guitar and is continually inspired to improve his own musical and teaching knowledge. He is also a qualified recording studio sound engineer.
In 2001 Simon joined Dubai based BKP Media Group as a session guitarist where he recorded guitar for radio, TV and film compositions. Notably the Dubai based film 'City of Life' and sonic branding for Emirates, DNATA and Toshiba.
Simon has a passion for all musical styles, and in 2011 attended and performed in a Jazz Manouche masterclass conducted by renowned guitarist 'Stochelo Rosenberg'.
Simon joined CMA in September and is looking forward to passing on his wealth of knowledge to the students. This is underpinned by teaching a wide range of learning styles considering that every student learns in a different way.