Ms. Jade Whittaker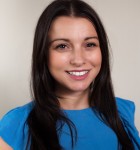 Jade Whittaker has a Master's Degree in Flute Performance from the Trinity Laban Conservatoire of Music, London, where she received a high distinction for her studies. As part of this degree, Jade specialized in music education.
She is a recent recipient of the Michael Hirst Award and is also generously supported by the Harpenden Music Foundation.
In July 2014, she was awarded with Sir James Galway's Rising Star Award, which allowed her to perform as a solo artist at his festival in Switzerland 2015 with Italian pianist Giulia Semerano.
Jade is passionate about teaching and holds many teaching qualifications including the Licentiate of the Royal Schools of Music. She has also managed her own private music teaching practice in Hertfordshire, England for many years.
Jade has extensive experience teaching flute, clarinet and saxophone from beginner up to conservatoire level. She also has six years' experience teaching children from three months to four years old. She joined CMA in September 2017.