Mr. Neil Cuthbertson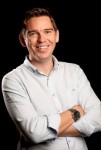 Neil was born in Edinburgh, Scotland, where he grew up playing trumpet and piano. He studied at the Ian Tomlin School of Music, Edinburgh Napier University, taking trumpet lessons with Marcus Pope and Shaun Harrold before graduating in 2006 with a BMus (Hons) and the David MacMillan Memorial Prize. Upon completing his studies Neil taught at Cargilfield Prep School and South Lanarkshire Council alongside giving private lessons.
In 2007 Neil moved to Dubai to take up the position of Brass Specialist at Centre for Musical Arts with the responsibility of developing the brass programme, which has since grown from just a few students to over 100. As Manager of Ensembles at CMA since 2014, as well as Theory Classes since 2015, Neil is committed to providing students with all the opportunities they need to develop into well-rounded musicians. Using his experiences and skills to give young musicians the opportunity to collaborate and communicate to foster a love and understanding of music is a constant motivation for Neil.
During his time at CMA Neil has directed brass, wind and orchestral ensembles and organised events such as Brass Bonanza, jazz and big band workshops as well as Summer School. He has been the trumpet tutor for the Arabian Youth Orchestra and Youth Orchestra of the Middle East courses based in Dubai. Neil is also proud to have been part of the CMA team to work with the Green Gecko Project in Cambodia, a venture he finds immensely inspiring and rewarding.
Neil enjoys playing in a wide variety of musical styles and can be seen playing trumpet with Abu Dhabi Big Band, Dubai Chamber Orchestra, Dubai Pops Orchestra and NSO Symphony Orchestra amongst others. Other notable musicians and ensembles Neil has performed with include Alessandro Safina, Abdelfattah Grini, Duke Special, Michael O Suilleabhain, Frankie Gavin, Kanye West, Antony Costa, UAE Festival Orchestra, Dubai Sinfonia, UAE Philharmonic Orchestra, Scottish Sinfonia, Edinburgh Philharmonic Orchestra and Edinburgh Symphony Orchestra.